A creation inspired by the 18th Century French farmhouse and remodeled for today's diverse and sophisticated society. Its all about design, sculpting, shaping, toning, fashion, colour, texture and pedigree. All of which are important for the most discerning customer.
Highland Oak features a new
5Gc easy 
locking system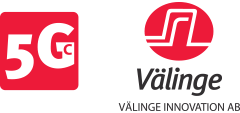 Unique Manufacturing Techniques
This new collection includes naturally aged oak timber that has undergone stringent milling processes and drying techniques that have been developed over the centuries. Today's technology and new finishing techniques, where reactive stains can change the colour of your floor when displayed against different wall colours will astonish even the most artistic person.
Highland Oak only works with the best materials available; offering beautiful flooring finishes with 9 coats of 8% UV Lacquer by Klumpp. Klumpp create coatings that provide our boards with a natural finish where you feel closer and more connected to the raw product without compromising the overall wear and durability. The glue used to bond the European Oak to the hardwood core is supplied by Swedish producer Dynea for superior bond strength and to comply with emmisions from "off gasses" (VOC) Volitile Organic Compounds; verified by test certificates that back our quality and environmenally friendly flooring products.