If you're reading this, it's because you've either got children in your future, or you've currently got children running about your house throwing toys, tracking mud in from outside and falling over their own feet. Kids, we love em' but they can wreak havoc on your floors!
If you're thinking about updating your floors there's a few things to keep in mind if you have kids. Firstly, your floors need to be safe. They also need to be durable, easy to clean and perhaps good at absorbing noise? Any mums currently blocking out the sounds of their toddler's temper tantrum will probably agree with us on that one…
Every floor material has its pros and cons, in this instance some are better choices than others for different reasons. So we put together this list of kid-friendly floor options to consider when…
You're worried about tumbles
Babies learning to take their first steps are sure to take a few tumbles. As are toddlers and young kids running around playing games of chasey. So if a soft, resilient floor is your priority – then stone and tile are a big no. Instead, opt for carpet. A natural insulator, carpet will provide cushioning for any accidental falls. It also offers great slip-resistance and absorbs noise. If you have younger children with a penchant for spilling food and drawing wherever (and on whatever) they like with their crayons – we recommend choosing a darker colour!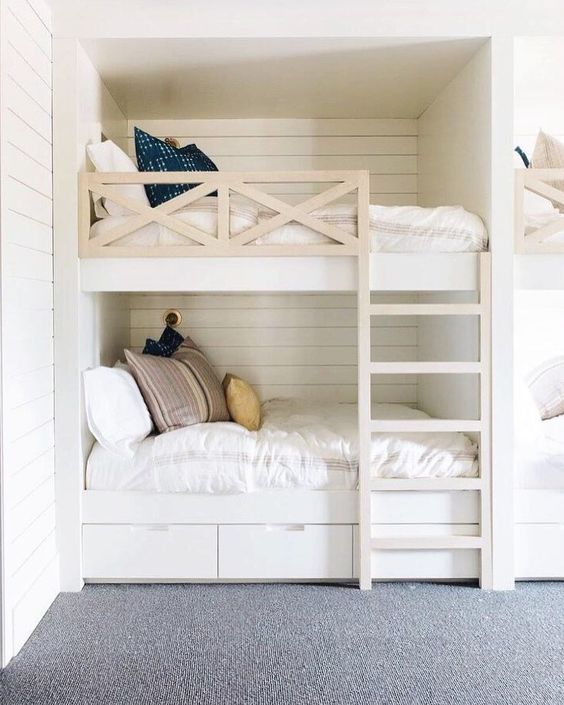 Photo credit: Studio McGee
You're worried about scratches
When there are children about, you need a floor that can hold its own. After all, it will be competing with heavy foot traffic, muddy shoes and all sorts of toys being dragged about. Laminate is a multi-layered composite material that can simulate the look of wood, tile and stone. But it's not just popular because of its look, laminate comes with a durable wear layer that renders is scratch-resistant, water-resistant and in some cases slip-resistant (if you opt for textured styles). Added benefits? It's budget friendly, hypoallergenic and easy to clean.
You're worried about mess
Kids are messy, no doubt about it. If spending your days cleaning isn't something you aspire to, then you should consider vinyl. A simple sweep or light mop is all vinyl needs to remain in tip-top condition. It's highly stain-resistant, scratch resistant and water-resistant. Some styles are even completely waterproof, which means you don't need to worry about mould and mildew!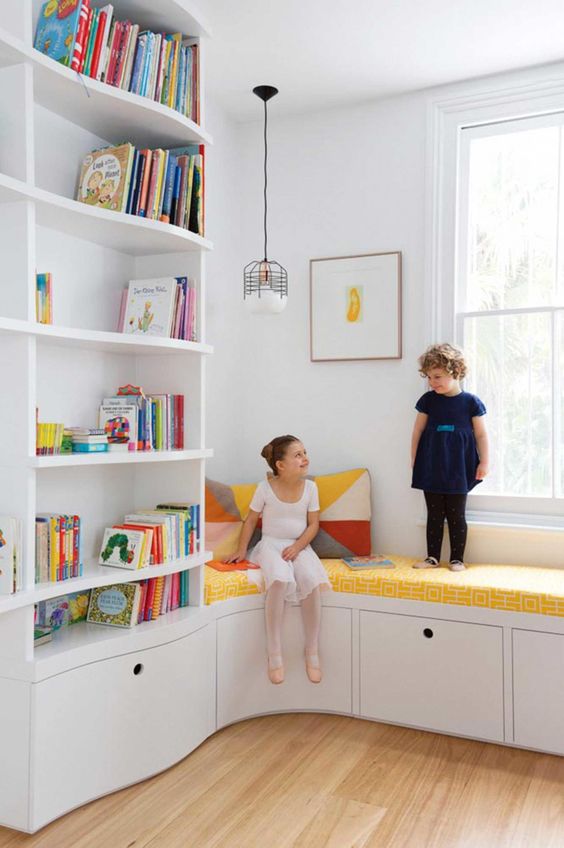 Photo credit: Inside Out Magazine
You're worried about allergies
If your little ones suffer from allergies or asthma, Cork is a great choice. This eco-friendly material is anti-microbial which means it naturally repels mold. It's also anti-static so dirt and dust won't stick to it. Because Cork is on the softer side, it's more likely to incur scratches. But in our opinion – the positives far outweigh that one factor. On top of its hypoallergenic status – cork is an inexpensive material that's soft underfoot, is warmer to the touch, offers excellent insulation and provides noise absorption too.
So there you have it. Obviously, some floors excel in certain areas more than others. But what's great is that they all come with additional benefits. Whether your priority is durability, budget, maintenance and so forth – there are plenty of options available to suit you and your family!